Matthew's Story
Both my father and grandfather worked on electronics and computers, so naturally I was drawn to technology. Beginning at the age of five, I was glued to a 486SX 25Mhz computer and a crappy old CRT screen where I was continually breaking them, reinstalling the operating system, gaming, and learning what made them tick.
By the time I was 13 years old, I had migrated from playing MS-DOS games on 5½ floppy disks to Windows 98 era with more advanced gaming and an introduction to the internet. Following this, I began teaching myself various programming languages starting with Perl and HTML where I made my first website about a game I was playing called Command & Conquer Red Alert.
Soon after, in a drastically odd fashion, I switched over from Perl and HTML to Visual Basic, 32-bit assembly, C/C++, and finally PHP/JavaScript.
In 2004 shortly after graduating from high school, I enrolled at Cape Breton University in the Bachelor of Information Technology program. A few years later, I was hired by NovaStream as a developer to make websites and applications.
Fast-forward to today, working at NovaStream for almost ten years as Lead Developer — I am constantly expanding new technical and interpersonal skills, growing a sizable portfolio and still learning something new everyday.
The Analog Side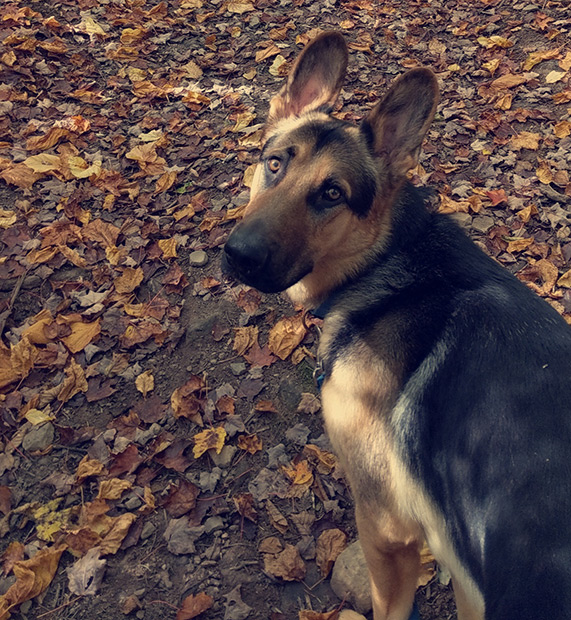 In my free time when I'm not doing something digital like coding, researching, or stuck to some type of screen, you can find me in the woods on my Kawasaki Brute Force with some good friends, or just laying low with my three year old German Shepherd, Ace.
My Interests
Camping / Hiking
Call of Duty / Video Games
Fourwheeling / ATVing
Self-hosting / Homelabs
Some Illustrations on this website are provided by Pixeltrue from Ouch!